Today we want to dispel all doubts and present you with 7 situations that prove that you need to send certificates in bulk.
Certifier knows that sending mass documents is not always a success. That's why we will show you how to use it and ensure a smooth process.
So let's get started and learn more about a bulk certificate generator so you can use it effectively and ultimately grow your business to make your course and webinar attendees happy.
What is a bulk certificate generator?
It is an online tool that allows you to send your ready-made beautiful certificates to a large number of recipients. This function improves the entire certification process.
A bulk certificate generator ensures fast delivery of:
a personalized professional digital certificate

course completion documents

credentials

and many forms of documents
Also, this feature makes it easy for schools, colleges, and universities to send personalized certificates to students at once with a single click.
Sending certificates literally takes seconds, and the documents are delivered to each recipient's e-mail address.
You can save a lot and gain a lot, but more on that in a second.
Is a bulk certificate generator worth using?
There are many advantages of using a bulk certificate maker. Instead of spending your time sending certificates manually, consider automating them.
Often, the company's routine and employees' habits are so ingrained that nobody sees the need to change their habits. If it ain't broke, don't fix it, right?
Meanwhile, this approach leads to many mistakes. Fortunately, sending certificates in minutes helps relieve employees from remembering each step of the process. In addition, it allows you to efficiently and safely control tasks and results.
But that's not all, because by using such automation, you can finally see opportunities to save time and expenses in the company in other areas.
7 signs you need an automatic certificate generator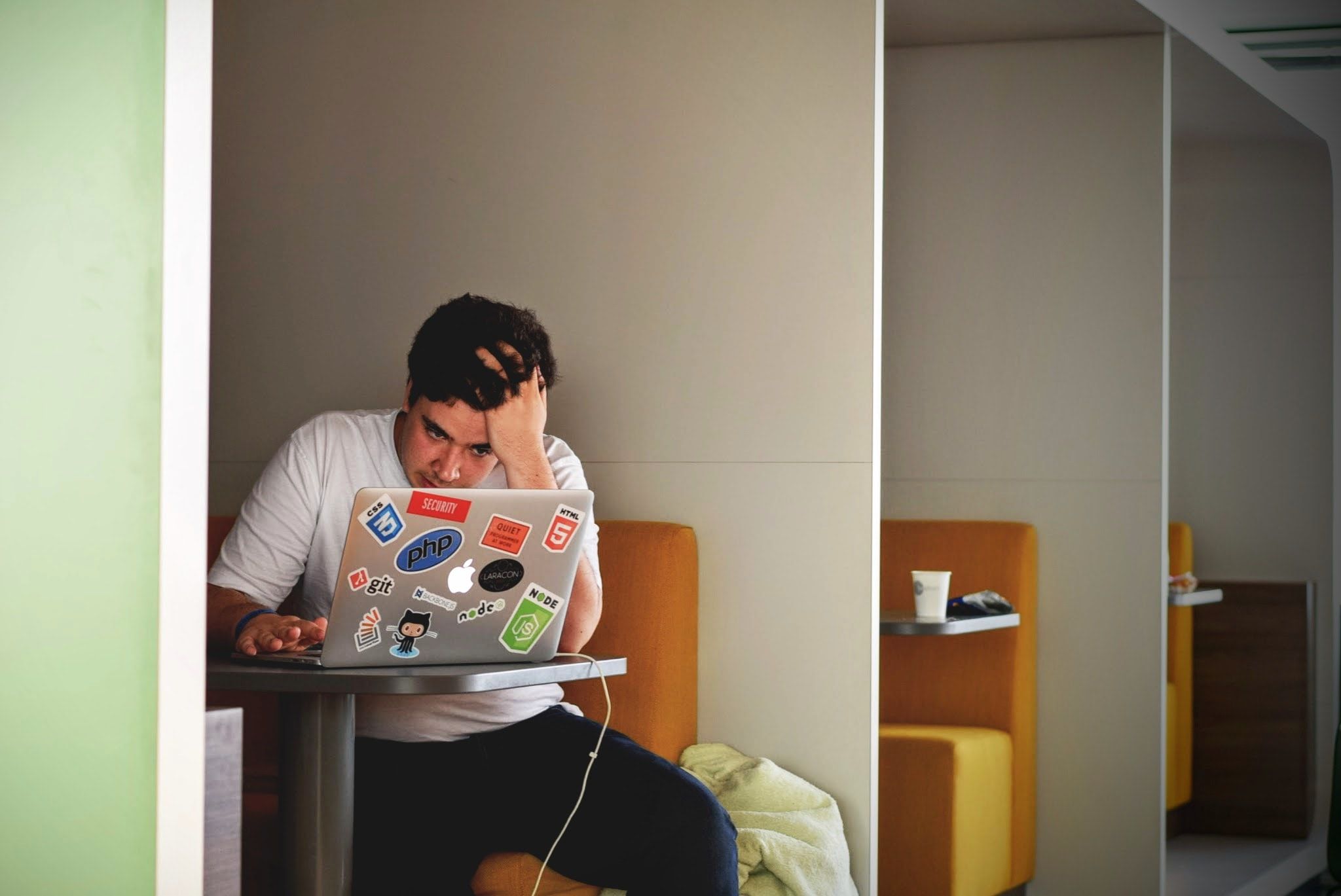 #1 You spend hours sending your certificates
Are you spending too much time sending certificates? If so, you have an obvious reason to do something about it.
You could hire new employees and split the work between them, but you are able to handle it yourself. The best solution is to automate the process!
This will allow you to do whatever you want with your extra time; focus on the real problems or take a more extended break you deserve!
The system will take care of the final stage of certification – quick delivery of documents confirming participation in your event.
Just think, something you do in a few hours can be done with a single click. Using a bulk certificate generator is a simple matter. You need a list of e-mail addresses, among other things, in order to finally click "Send."
Fortunately, you can use Certifier to send out your certificates in bulk.
#2 You must reach a large audience 
The main advantage of using a bulk certificate generator is that you can reach a large number of people at once and make sure you target the appropriate customers.
You finally have a large audience, and the list is constantly growing! That's great, but you can't afford to send certificates manually in this case. It's not effective for everyone.
Furthermore, when issuing, you want to provide documents to the right people, and you can't just send someone else a certificate by mistake. Not only will you share this person's data, but you will also appear very unprofessional.
But you can avoid this just by using a bulk certificate generator.
The right software will assist you in delivering the certificate to the right people. In addition, it allows you to filter the audience so that any mistakes can be reduced. Thanks to this function, the certificate will appear in the recipient's mailbox in a few seconds.
#3 You don't have a team for the certification process 
You don't have a team that deals with the certification process, so this means you handle the design and shipping of the certificates alone. Maybe it's good, maybe it's bad. On the one hand, this task is only your duty. But on the other hand, involving so many people in such a simple activity that could be automated is a waste of resources.
So, instead of hiring new employees, consider choosing software that will allow you to send certificates in bulk.
There are many solutions on the market that can send hundreds of credentials in the blink of an eye. SaaS tools enabling the automation of communication on the client-company line through mass sending of certificates via e-mail have been developed for a long time.
To operate them, all you need is an appropriate integration with the company's IT system and an API. You just have to decide which tool will be more suitable for your job. Read on to find out which software we recommend and why!
#4 You need to improve the process of issuing certificates
You usually dealt with designing the certificate from scratch. Next, you opened the e-mail box and then sent the message with the single document to the recipient. It took half an hour to ship, and everything was ready. But unfortunately, it doesn't work anymore.
Too many obligations or an extensive list of recipients does not allow the manual process of sending certificates. That's why you've decided to choose certificate management software, use templates for certificates, and utilize previously created projects. However, the whole process still takes too much time. If this sounds familiar to you, it is another reason to use a bulk certificate generator.
You can improve the process of issuing certificates when you get bulk certificate software. It requires less time and effort for your job and delivers documents quickly to recipients. This means that you are able to send as many certificates as you want.
You also don't need to hire a full team or technical people to start using such software. Just create a fantastic project and send it as soon as possible!
#5 You must save costs
Sending certificates manually costs a lot of money. And money is not the only thing you have to spend…
Some other aspects have to be taken into account:
your time,

stress,

effort,

unsatisfactory results,

the trouble with customers,

e.t.c.
So if you think that investing in software that has a mass mailing certificate generator is a big expense, first think about how much you can save with it. On the other hand, not all tools are so expensive that you cannot afford them. Put simply, such software often gives you a free account.
Certifier is an example of such a service provider. You can see its pricing plans here.
In the same way that buying in large quantities often results in a discount, bulk certificate import is also done at a reduced cost. Every business is concerned with savings and profits, and bulk certificates are the most attractive option for reducing expenses for your business.
#6 You wish to enhance customer experience
Your customers are not as satisfied as they should be, and you wonder why this situation happened.
Perhaps you didn't notice that they waited too long for an email with their certificate. People like to share their achievements on social media, but they won't be able to do so because they still haven't got their documents.
Maybe they even need it at this moment, but you still didn't send all emails…
Well, that's not a very optimistic situation. More to say, it's basically terrible because customer satisfaction and enthusiasm for your services drop drastically.
Meanwhile, there is a simple solution to this problem.
If you choose a certification system that is capable of sending bulk documents, you can impress your recipients with the speed of delivery. Then, they will feel like a priority, and their level of satisfaction will increase.
In addition, the combination of excellent course materials with the speed of delivering certificates will make regular customers become fans of your brand, and they'll continue to attend your courses!
#7 You want to create a customer base and be in touch with them
Sending certificates in bulk will also create a large database and allow you to apply great direct marketing. Your adventure with customers is not over yet. After completing the course, webinar, online meeting, etc., you can (and even should) stay in touch with them.
Invite them to subscribe to the newsletter, inform them about new courses, give a discount for the next training – you can send a lot of messages, but do not overdo it the other way, because nobody likes to be inundated with the number of e-mails.
Today, consumers can access their email from anywhere using smartphones, giving you a great deal of power: direct access to your recipients. Also, sending a batch of certificates gives you other benefits; you have more significant insights into what is happening with your messages.
For example, automatically track who your email was sent to, how many people opened it, what buttons or links they clicked, did they download a certificate, and more!
All of this data will help you identify trends with your customers and create a strategy that will work for them!
Bulk certificate generator from Certifier
Certifier is a SaaS solution that creates, manages, verifies, shares, and issues certificates in a second. You can oversee the entire certificate distribution process through this credential management system – from start to its finish.
That means that our platform will help you send documents in bulk with pleasure. And this task can be done by uploading Google Sheets with recipients' data or by integrating Certifier via API.
Sounds great, right?
But our digital credentials infrastructure has much more – everything you need to generate documents: a certificate creator, templates, add-on menu, bulk generator, security, analytics, and other certificate settings.
So if you are looking for a system that can handle the entire certificate creation process, you are in the right place.
Do you want to know how to create certificates with ease? Check this one ➡️ How to Make DIY Certificates in 15 Minutes
Our online certificate maker can be used for issuing every diploma or credential you wish, especially for:
training your employees
student education
graduation certificates
business courses
webinars
online events
workshops
and more.
What more can Certifier offer you? Well, over 300 certificate design templates, marketing insights, design features, modifications, and resending issued documents. All of this is in one place.
It also allows you to create groups of recipients and delete/revoke expired certificates. Your projects' certification process and mass distribution will take no more than a few seconds with such features.
Of course, there are a few pricing plans: Free, Standard, and Professional. You can find them here.
How does Certifier work?
This system was created to help you generate and issue digital certificates rapidly. But let's start from the beginning.
First, identify recipients and assign them to groups. Following this, add a spreadsheet containing the information that will be needed to distribute your certificates, such as the recipient's name and email address.
Next, create a document. You can do this with a blank certificate or use any of our templates. As we provide you with a system that will automatically create beautiful PDF certificates, you will be able to issue all of them with one click.
After this step, check the projects before publishing. It is possible thanks to the Certificate Preview feature. Once a document has been created, click Save without Publishing. Then you can preview unpublished files and make sure everything is in order.
Now, you can send each finished certificate in bulk and download a ZIP file with all certificates in PDF format. Additionally, you can track the analytics of messages sent – who opened the email attachments with the certificate and downloaded it. Everybody will receive email messages with their own unique document.
With our free printable certificate templates, you can quickly and easily create a certificate with our certificate maker. So utilize Certifier to make the process more intuitive!
Deliver your certificates in the blink of an eye!
As you can see, Bulk Certificate Management is a needed function for efficient certification. If you recognize these 7 signs in your company, you should definitely consider improving the process.
With Certifier, you can design custom certificates on every occasion and send them in seconds, not in hours. We hope this article has answered all your questions about the bulk certificate generator! Creating awesome certificates is now a breeze with us.
So get started today and create design certificates with ease using Certifier – sign up for free and distribute your projects! Good luck!