Digital certificates are a great way to show respect for someone else's work. No matter if it is a certificate of participation, an achievement certificate for successful workshops, a language level, or a Linkedin certificate.
It's always good to have some evidence of the achieved result. So, it is essential to create a batch of certificates initially and credibly. But how can you accomplish all of that?
We have come up with a solution called Certifier.


What are certificates?
Certificates are digitally signed documents with specific data fields. Their purpose is to identify the person or organization that receives the certificate.
They are needed to verify the authenticity of the training, course, corporate training, diploma, and many more. Certifications can be approved with special public keys and signed by the certificate authority.
Why should you reach out for a certificate?
Certificates have many functions and are mostly related to gaining knowledge and improving your experience. For example, obtaining a certification allows you to empower expertise or learn about a new area in advance. They're a valuable addition to our CV when looking for a job for potential employers.
Additionally, the knowledge you acquire during various types of training gives you the skills you need in the market you are in. They allow you to gain partnerships or new customers, strengthening the company's position and development.
Why is it worth printing certificates?
Printing certificates is an excellent way of showing attitude towards your job or profession, proving you have the required skills.

They can be an element of office design, distinguishing professionalism.

The certificates add prestige to the company and, at the same time, respect the client. As a result, customers feel safe because they know they are working with a professional and can trust you.
Why is it important to print certificates in the right way?
Certificates reflect some skills. Whether the certificate relates to a job, university, workshop, or school, each must be professionally presented. It increases the chances that you become more reliable and trustworthy in the eyes of the people to whom you provide the digital certificate. 
Documents created improperly lose their value because people don't take them seriously. Suppose the paper is designed in an organized, transparent, and aesthetic manner. In that case, it will become your showpiece in the light of your new job, organization, or other decision-makers.
It can be treated as a deciding factor when selecting a new employee. For example, we can compare this to a well-structured CV – if it meets the basic requirements, there is a greater chance that you will move to the next stage of recruitment. 
The excellent quality of the document will make it stay with you for many years without losing its value.
So let's point out 8 main things you should keep in mind while designing a certificate. 
8 main things to keep in mind when printing a certificate
Before printing a certificate and hitting a "print button," you should consider various things to make everything proper and suitable.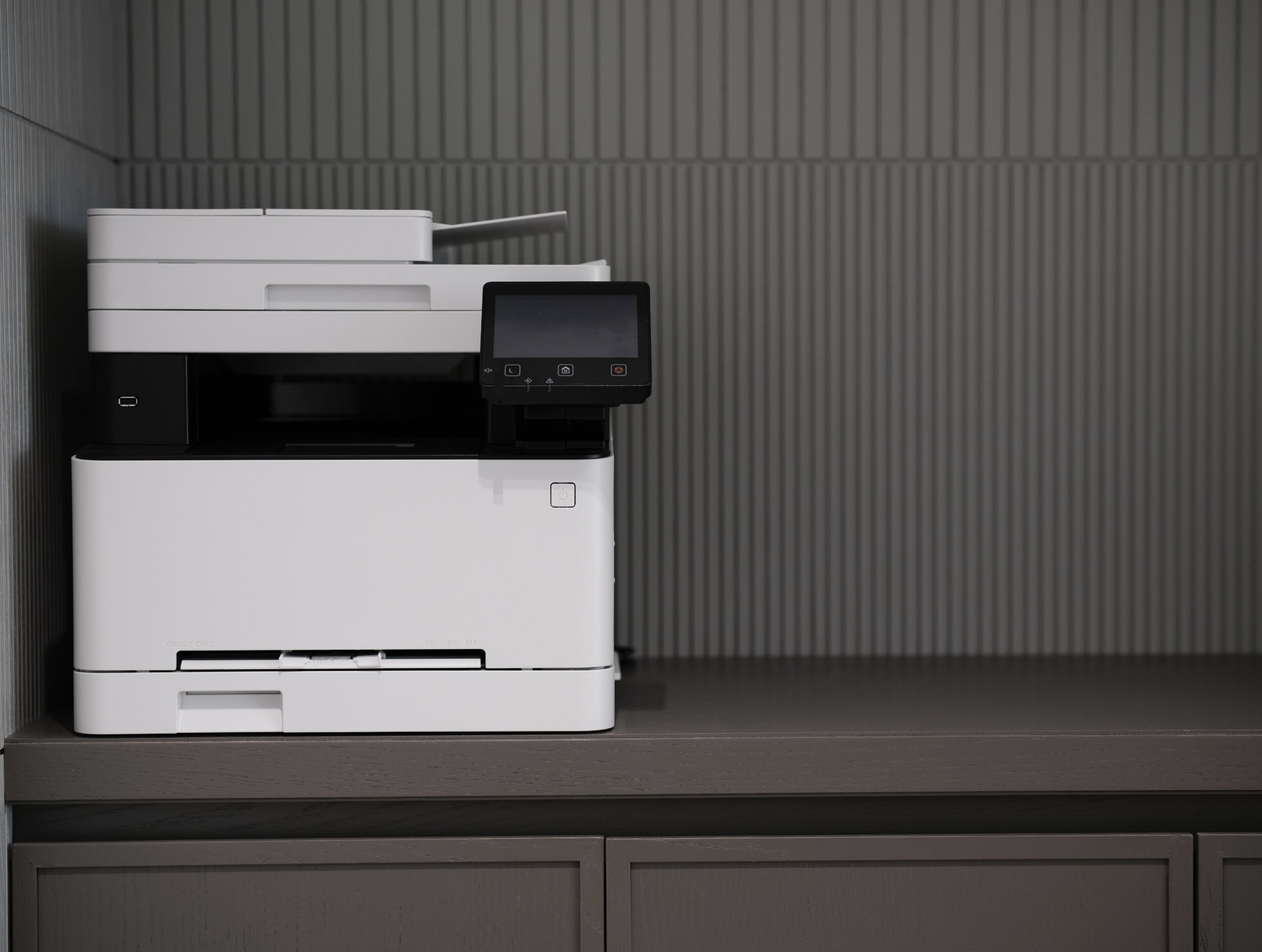 1. Consult the form of the certificate with the recipient
Before printing, you need to consult with the receiver in what form he needs it.
For example, it may be enough to send the mails certificates via email. But there could be another choice like sending it directly via delivery man.  
Of course, online methods are faster and easier, but customers may prefer to receive award certificates in paper form and in person.
2. Customize the appearance of the certificate to the achievement
Not every template will be suitable for every type of certificate. For example, if we print company employees' course completion documents, they will look different from those focused on the ability to use a specific program or application. 
Each will feature a distinct design highlighting particular qualities or skills acquired before the delivery of the certificate.
Certifier offers blank certificate design templates that you can adjust to your own needs – and create a certificate in minutes.
3. Take care of the readability of the certificate
Remember that the creative certificate should be scannable. The information you provide must be easy to find and legible. Avoid tiny fonts as they may go unnoticed. It is vital that you include the necessary data relevant to the character of the document.
Consider avoiding different types of fonts – the writing should be consistent with each other. Also, bold the font of the date that should catch your attention the most.
4. Include all needed information
Similar to the point above, the data you include is crucial here. You should include information on the name and date of the event. In addition, list the specific achievements that the receiver has achieved during the particular course. 
Remember that the certificate should be concise – don't clutter it with too much information. A person displaying their digital certificate to someone else should ensure that it will fit for use.
5. Take care of the quality of the certificate material
Not only is the information in the certificate important, but the quality of the paper you have at your disposal will be critical here. Why? The better the quality, the longer the document will last. 
Thanks to this, the recipient won't have to worry that the displayed document will be unsuitable for showing. The manuscript should look professional to get an excellent first impression. You don't need to describe all the information, but pay attention to the details, for example, what material you offer.
6. Consider adding a personal message to the certificate
It is not necessary, but it can be considered sentimental and friendly.
You can add a personal mini-note – for example, a quote referring to an event or situation that took place during the course and made the recipient somehow remember.
7. Take care of the appropriate quality of photos
Sometimes certificates require individual photos or images to be attached. If you decide to put a picture, remember that the quality must not differ from the quality of the paper.
Everything must be consistent, legible, and look professional. 
8. Check for errors before printing
Printing is the last thing that completes your certificate creation work. Remember to show the document to other employees after checking it yourself. 
Then you increase your chances of catching mistakes that you overlooked. This principle also works for creating different projects; other people can show you points that you ignored before.
What is Certifier?
The Certifier is one of the top apps for making professionally-designed certificates. Its user-friendly interface distinguishes it, so you won't need any special training on using it. The app helps you with managing and create bulk-print certificates online.
It provides you with sufficient functions for designing, sending, and exhibiting credentials. It's not only an editor; it's an original tool that enables you to create credible certificates only with a few clicks. 
Certifier provides you with three plans. One of them is free and offers you a basic feature. Programs like Standard and Professional allow you to do more creative and advanced things. Maybe you won't need higher variants, so checking the proposed function will be a great choice. 
The app equips you with many free certificate design templates, leaving plenty of room for editing. Also, it supplies a proper security level and analytical functions.
Why should you choose a Certifier to create documents? 
Certifier offers you a complete set of features for creating certificates. With it, you get the right tools to help you create high-quality documents designed the way you need. It allows you to add your content and personalize the signatures, images, and brands you want to include in the paper.
You don't have to struggle to find a suitable template because Certifier provides tons of them: each is different, offering a wide range of possibilities. Additionally, you can edit the default certificate template if one of the elements doesn't fit.
What's more, if you need to send certificates to a group of people, the Certifier will handle it. Sometimes, the already sent certificate will need to be corrected - with this app, it won't be a problem. 
Moreover, a Certifier allows you to go back to editing and correct potential errors. Regarding the size of the documents, it also has a wide range of possibilities. Of course, Certifier will give you a suggested, standard size in advance; but the final choice is yours.
In addition, along with the application, you can view analysis from social media; how many people shared information about the received certificate, for example, on Linkedin, Facebook, Twitter, or other platforms promoting their achievements.
Start today ➡️ try out Certifier for free
Conclusion 
Certificates allow you to show your professionalism and stand out from the crowd. What's more, they enhance your skills, making you a trustworthy person.
That is why it's so important to keep in mind that they should be printed correctly.
Following the points above, you're making sure that certifications are credible and will not be doubted in the future.
FAQ Print Certificates
What paper is best to print certificates on?
The best paper to print certificates on is high-quality, heavy-weight paper. You want to choose a piece of paper that is thick enough so that it won't tear easily and has a nice finish that will make the colors pop.
What is the paper size for a certificate?
A certificate should be at least 8.5" x 11", but you can go bigger if you want. Just make sure that the size you choose is appropriate for the type of certificate you are printing.
Check out this guide to find the best certificate size ➡️ This is the Ideal Certificate Size (+Examples and Templates)
What is a certificate template?
A certificate template is a blueprint for creating certificates. It includes all of the information and design elements that you want to include in your certificates, such as your organization's name, logo, and contact information. You can use a certificate template to create both digital and printable certificates.
Where can I get certificate templates?
Certifier provides many printable certificate templates that can streamline your creation process a lot. And what's best – you can easily customize them to fit your needs. Thanks to them, creating certificates is quick and easy – you don't have to start from scratch each time. 
Can I make my own certificate?
Yes, of course, you can. Certifier also provides an option to create certificates from scratch and use blank certificate templates. By doing this, you can customize the look of your certificate. As the interface is very simple, you will have no problems mastering it.